The road to Lofoten was the longest car travel in my life, as it is located pretty far north of Norway. What I saw in Lofoten were no glaciers, but many other beautiful things nonetheless. First of all, I saw the sea and been to some islands of Lofoten. We also kayaked along the shore, we were to beige sand beaches, hiked mountains, ate an interesting type of berry – cloudberries and visited the scenic village of A.
As for the weather, I remember it was very rainy, which is typical for Lofoten but we had some nice weather days anyways.
About Lofoten
Lofoten has an unique landscape with scenicic mountains, open sea, bays and beaches. Its largest town is Leknes. The principal islands, from north to south are: Hinnøya, 60% of Austvågøy, Gimsøya, Vestvågøy, Flakstadøya and Moskenesøya. In Vestvågøya mountains have steep slopes to the open sea in the northwest and southeast coast while slopes pointing into the interior of the island are more subttle.
The sea is filled with life, and the home of the world's largest deep water coral reef, Røst Reef. Lofoten has lots of sea eagles and cormorants, and other sea birds, with the colourful puffin. It has the Europe's largest seabird colony. The occassional forests consist of small birch trees. On the larger islands you can also meet with moose.
Ramberg, Rambergstranda beach
Ramberg is located in Jusnesvika bay. This is a beautiful beige sand beach where we kayaked along the shore. We had some beautiful views of the surrounding mountains and the water was very clear so we could see to the bottom where the water was a bit more shallow. There was an abundance of seaweed and also shells.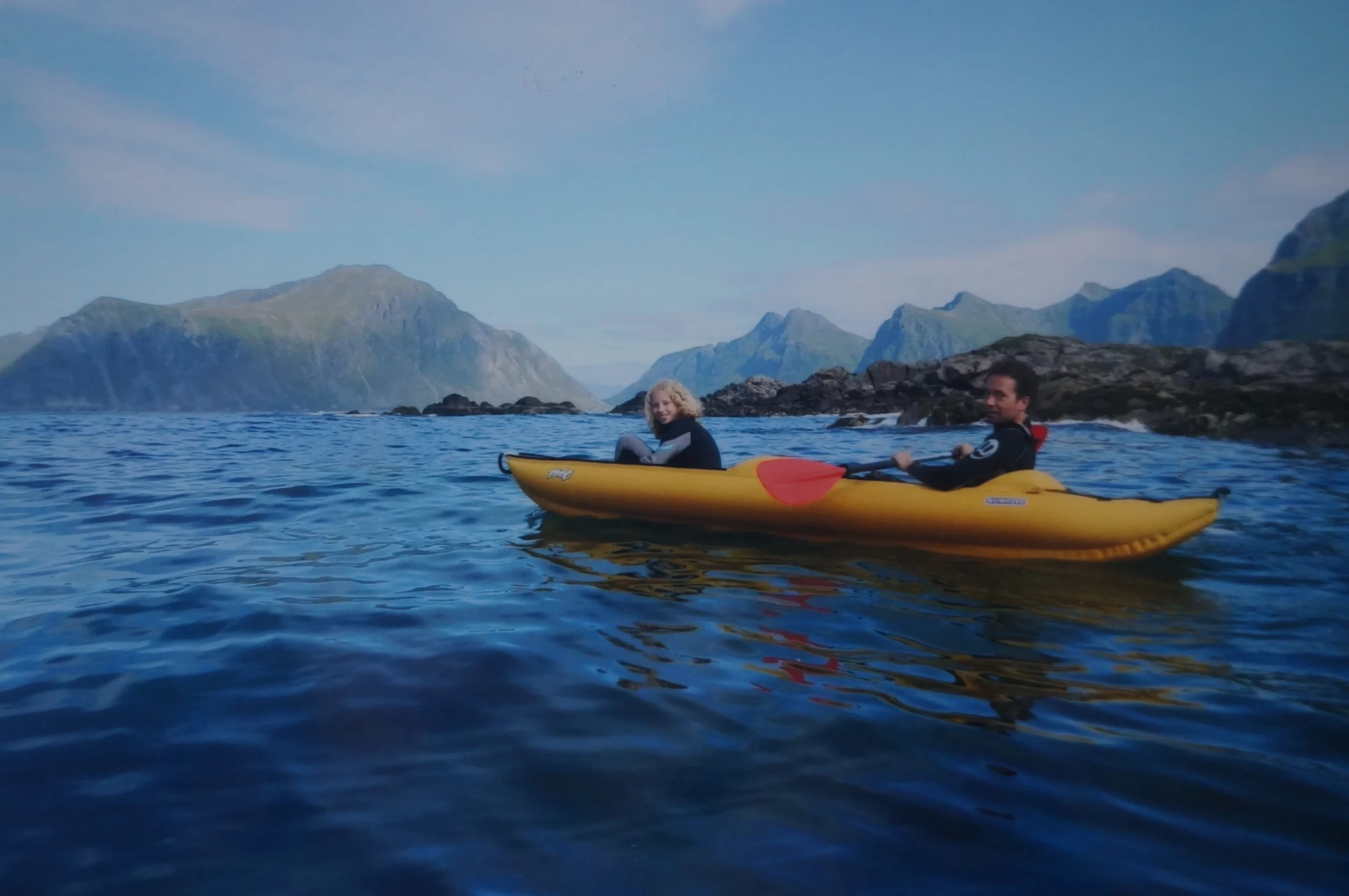 Cloudberries (nordic berry, bakeapple)
I have never seen this nordic berry in my life ever before. And I have not seen them in the more southern pats of Norway.
These berries grow on the ground, with a short stem and they can be picked up easily. At first, we wondered whether it could be poisonous. But after asking at the local camping reception we knew we could eat it. These berries are actually very delicious. They have a kind of a bitter and sweet taste, very distinct. I personally loved it. You can even buy a jam from these in Norway.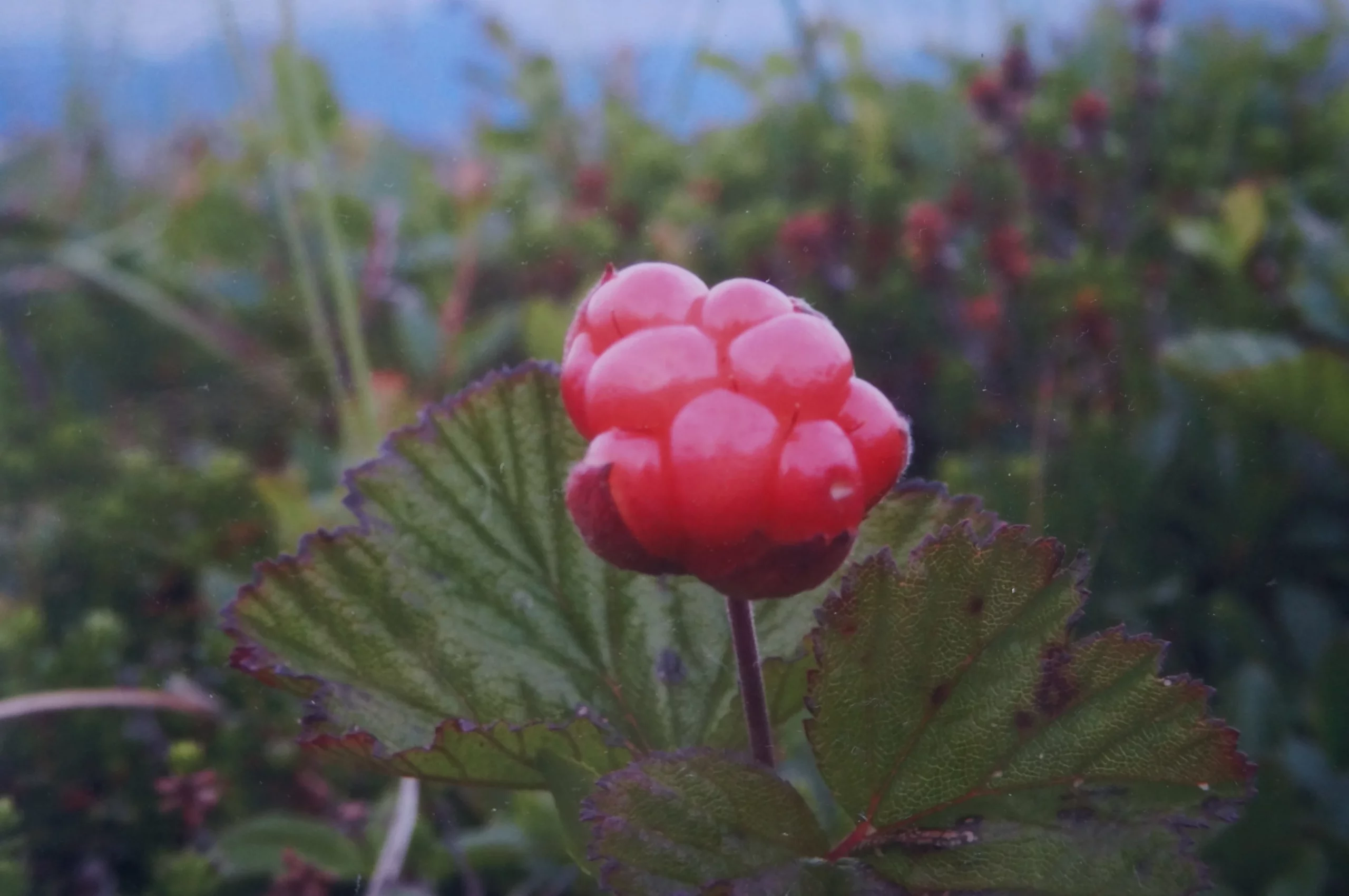 Hov, Hoven mountain
The Hov village is situated in mountainous surroundings on the island of Gimsøy, between a wonderful arctic white beach with view on the ocean and the mountain Hoven, with the height of 368 meters, on the north side of the Lofoten Islands.
Here we visited the beach, climbed the mountain and pet the horses at the local Hov camping. The view from the top was spectacular, we could see some of the surrounding islands and the beach from above. Also, it was a place that strangely held onto a good weather. "On a bicycle" is inspired by this place.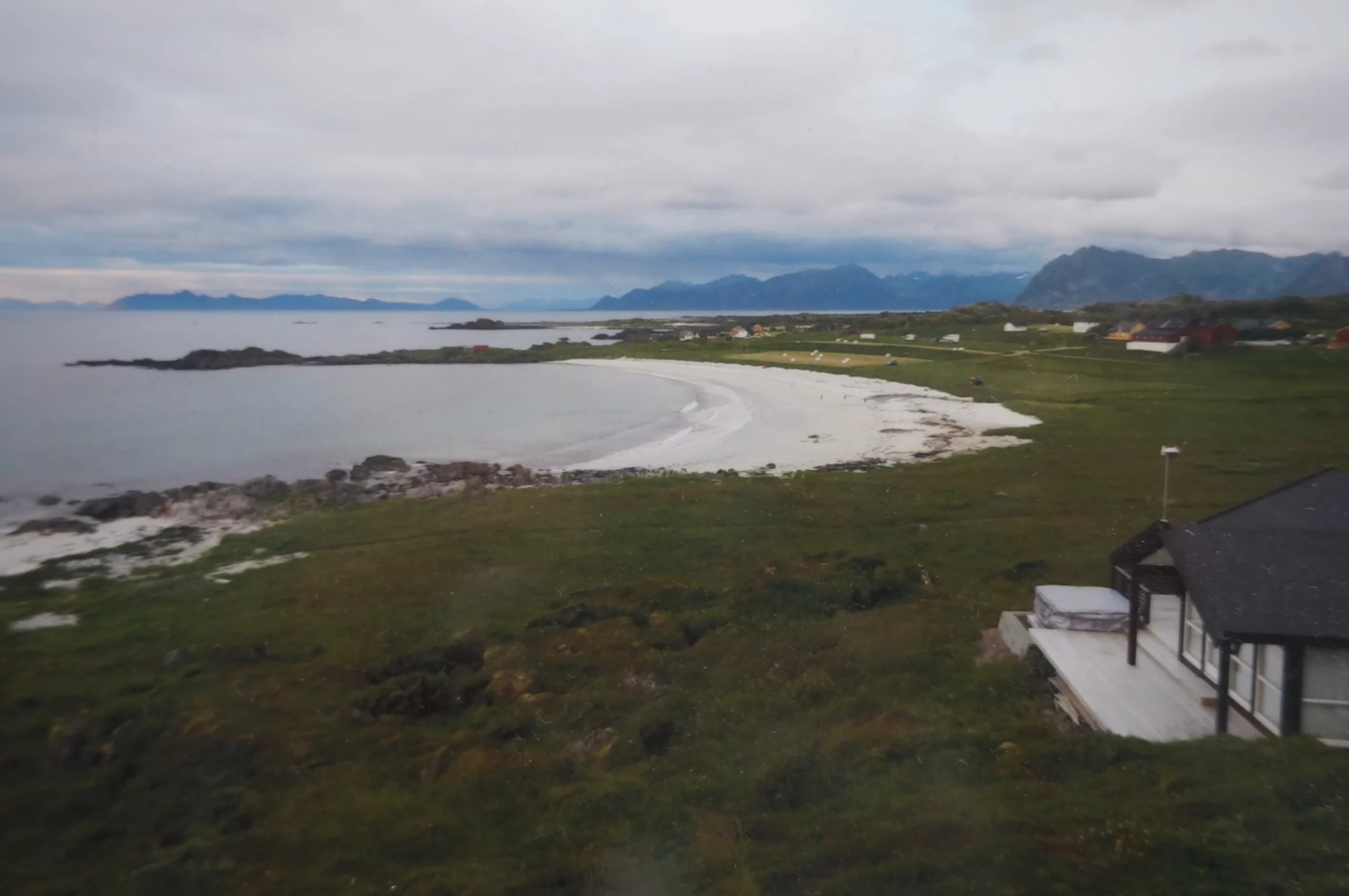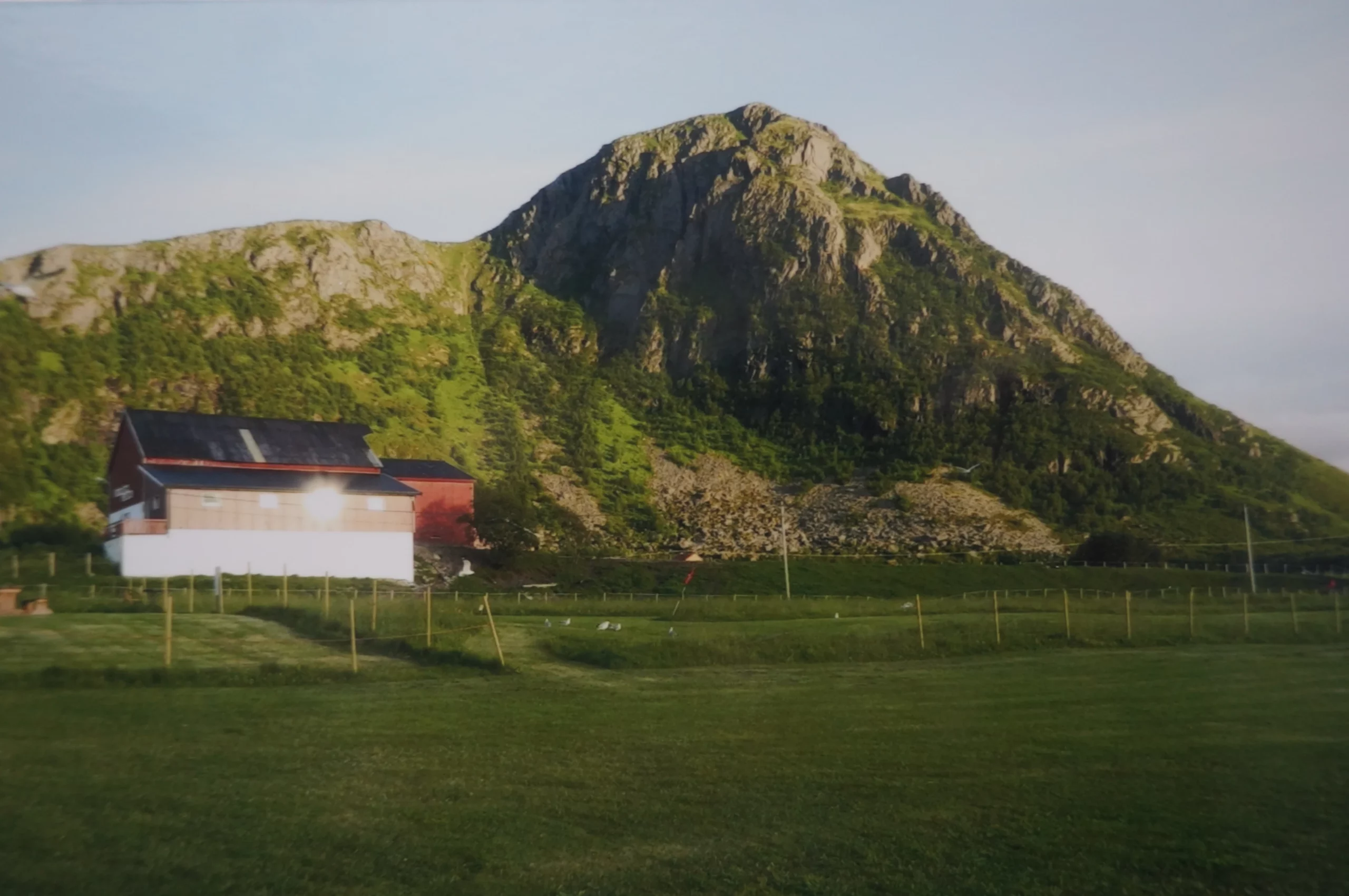 The village Å
Å is located at the very end of Lofoten Islands. This place is interesting not only for it´s one-letter long name. In this picturesque village we saw a lot of houses that stood on water and very close to each other. It was a kind of a fairytale village. But because it´s position reaches far into sea, it can be very windy there.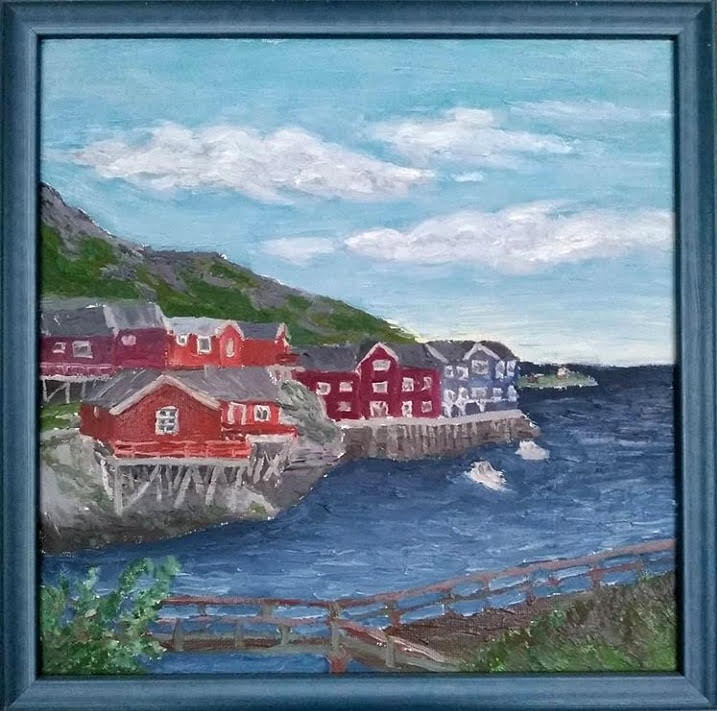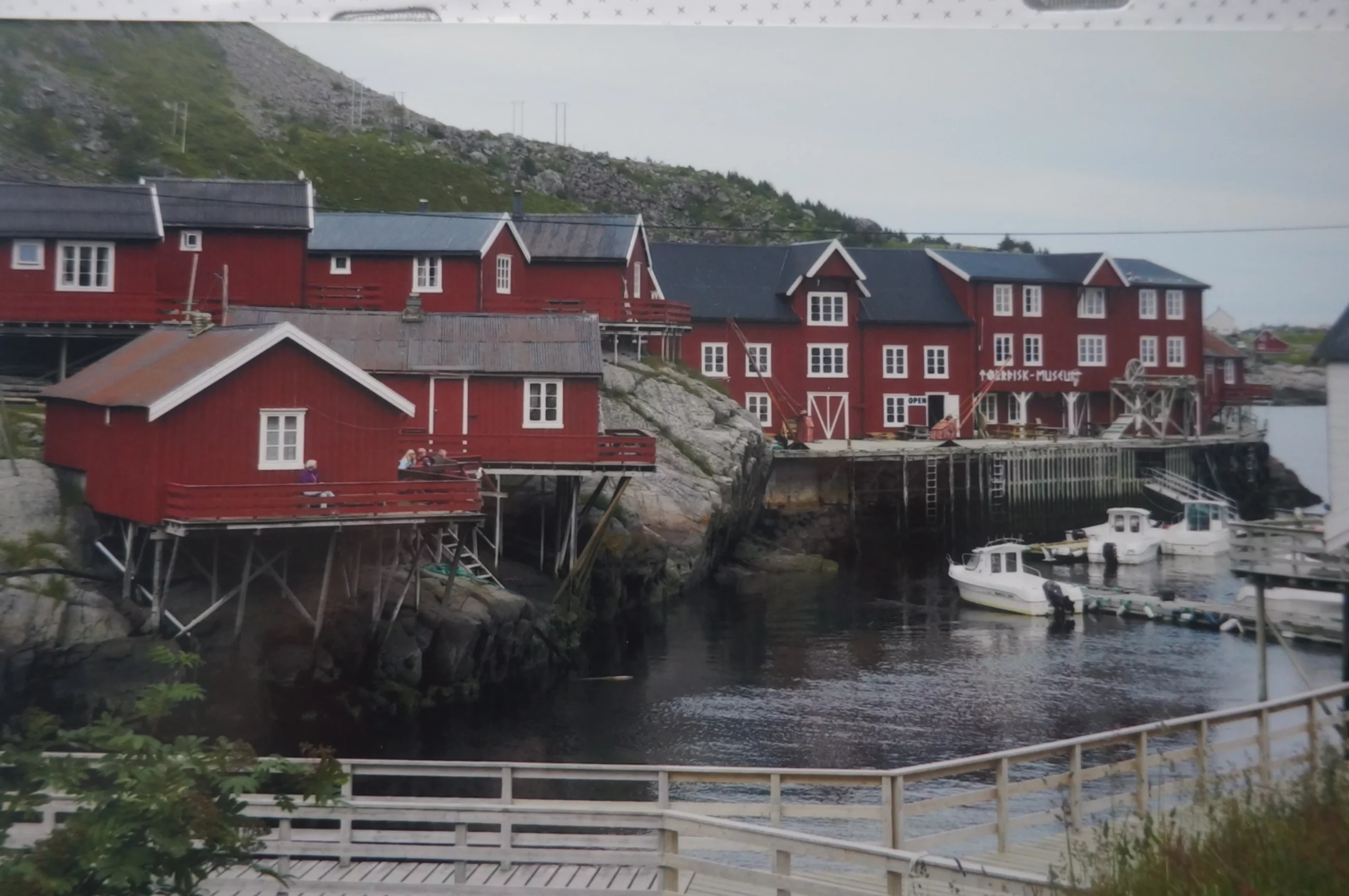 Until the 1990s, Å was mainly a fishing village, but since then tourism has replaced it as the main economic activity. In the town you can find the Lofoten Stockfish Museum and the Norwegian Fishing Village Museum as two big tourist attractions. Even nowdays you can see the dry fish wooden stands.
Where we stayed
This time, we decided not to stay in a tent because of the crazy weather in Lofoten. Rather we took a small wooden cabin with some bunk beds. It was probably the most cozy cabin I have slept in and I was very happy that we stayed there. It had beautiful light wood everywhere and an old looking white door. Truly historical vibes!
The name of the campsite I do not remember. But this place also inspired one painting of mine.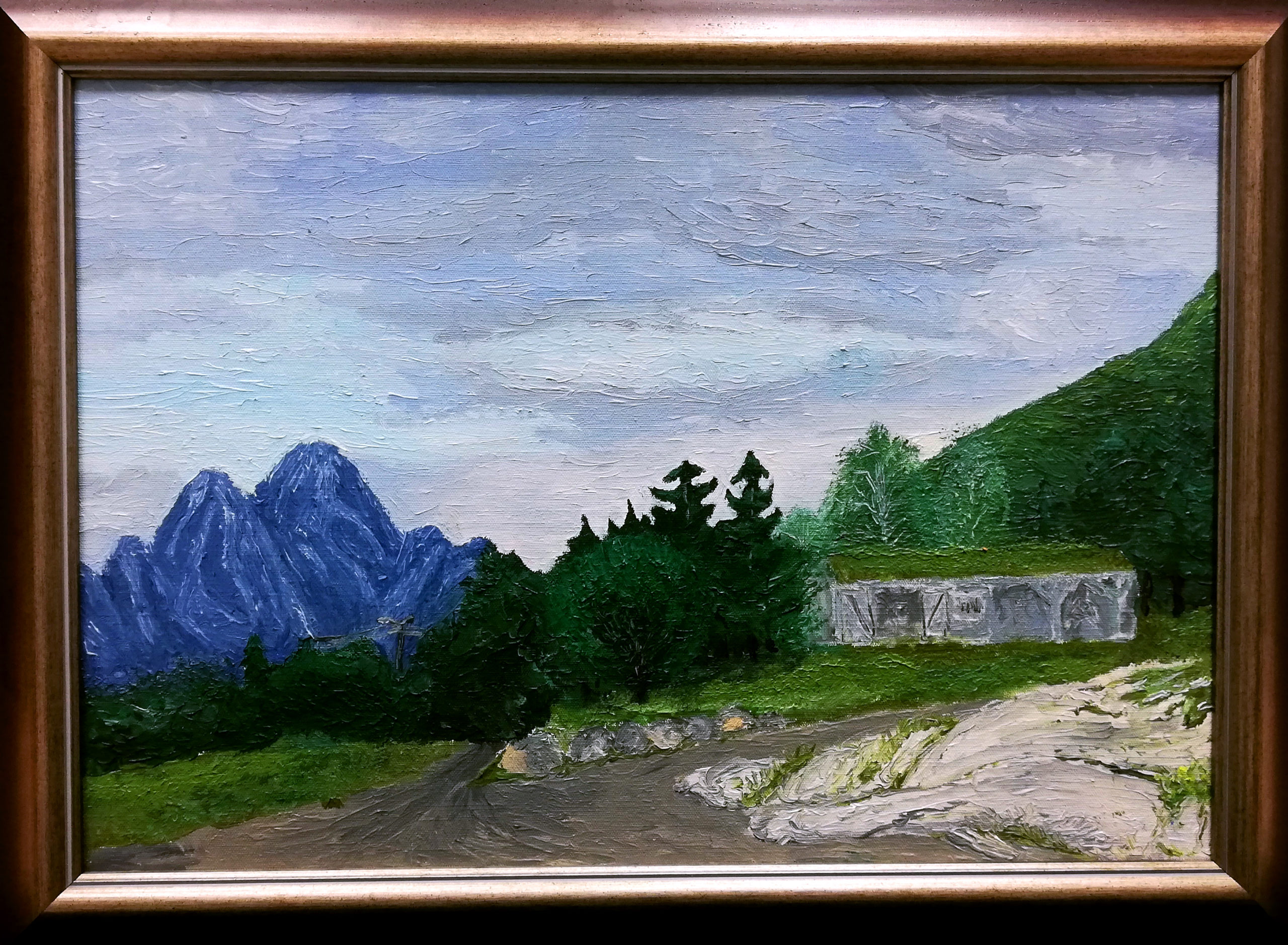 Kvalvika beach hike
This was an unuasual hike because it consisted of completely crossing a mountain. Up and down there, and up and down back. The destination was a scenic Kvalvika beach. It was truly beautiful, giving some middle earth vibes, with all the sand and huge rocks, embedded between the mountains. The trail distance is about 4 km with an ascent of 170 meters.
There is a small cabin that was built out of driftwood by two young Norwegian men who lived here for nine months recently, fullfilling their dream of living in nature.
This cabin is open for public and you can still find a lot of the items these men used